Bio-based FireRein signs deal to develop applications for US Military
April 20, 2018
By FireRein
April 20, 2018 - Napanee, Ont.-based FireRein Inc. and Ethonus, Inc. have signed a license agreement to accelerate the commercialization and adoption of Eco-Gel within the United States military, paramilitary, national security and commercial aerospace sectors.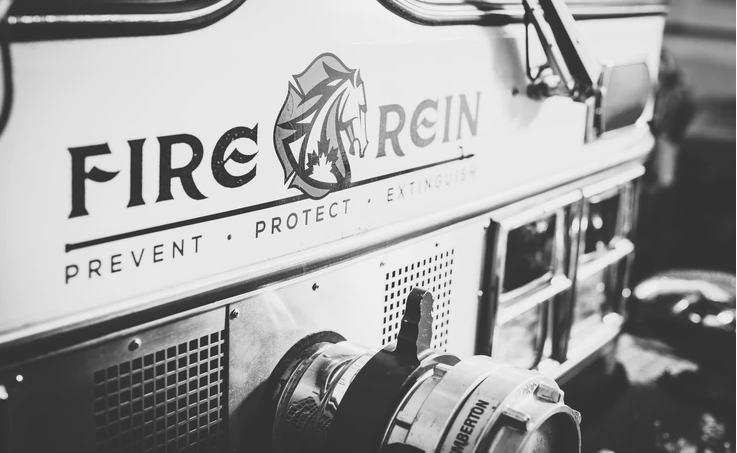 "This partnership with Ethonus gives us access to the resources, expertise and relationships needed to bring the performance and environmental features of Eco-Gel to the military sector. We are excited to work with Ethonus to enhance firefighter and community safety throughout the US military, aerospace and defence sectors", states Rui Resendes, president and CEO of FireRein.
Eco-Gel is the only firefighting water additive certified by UL and the U.S. Department of Agriculture (USDA) to be 100 per cent bio-based. Through its partnership with Ethonus, FireRein will gain access to important U.S. military and governmental sectors. Importantly, this collaboration will endeavor to secure a military specification (MIL-SPEC) for Eco-Gel. This MIL-SPEC will not only facilitate entry into the US military but catalyze military adoption globally.
Eco-Gel is a proprietary (patent pending) water additive that is instantly transformed into a highly effective firefighting hydrogel when introduced into a water stream at concentrations ranging from two to five per cent by volume. It overcomes the performance and environmental limitations of standard firefighting foams by producing a novel firefighting hydrogel that:
· knocks down Class A and B fires
· clings to vertical and horizontal surfaces
· creates a safe egress path
· can form a fire break for bush and grass fires
· prevents re-ignition
Karen Fleckner, president and CEO of Ethonus, states, "We are pleased to offer FireRein's Eco-Gel fire suppressant to our US Government clients and have already received keen interest towards it's certification and deployment as a potential replacement for AFFF. Through our operational companies and partners, we have strong relationships with the U.S. Department of Defense (DoD), State Military Departments, and key defense contractors and aerospace companies that can enable the implementation of this safe, efficient, and environmentally sound product that will not further impair our water resources."
---
Print this page