May 16, 2017 - Montreal-based BioAmber is reporting a 46 per cent increase in its sales of bio-succinic acid and the addition of seven new clients in the first quarter of 2017. Company revenues for the quarter were $2.1 million.
May 16, 2017 By Maria Church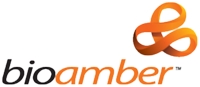 BioAmber's Sarnia, Ont., plant achieved a new throughput record that briefly surpassed 70 per cent, and further reduced its variable costs compared to the previous quarter, the company reports.
"Our first quarter of 2017 witnessed record throughput rates at the plant, combined with incremental decreases in our overall operating costs per unit sold," Fabrice Orecchioni, BioAmber's president, chief operations officer and interim-CEO said in the news release. "In addition, our recent TSX Listing will provide greater liquidity and depth of distribution for our shareholders and potential new investors."
Cost of goods sold increased from $3.1 million for the quarter ended March 31, 2016 to $4.1 million for the quarter ended March 31, 2017, primarily due to an increase in the volume sold partially offset by a reduction in the company's production costs.
On May 3, BioAmber's shares became eligible for trading on the Toronto Stock Exchange under the symbol BIOA.
---
Print this page