April 26, 2016 - BioAmber Inc., a leader in renewable materials, announced that its Canadian subsidiary BioAmber Sarnia Inc., a joint venture with Mitsui & Co., has secured a CAD$10 million loan from BDC Capital (BDCC), a wholly owned subsidiary of Business Development Bank of Canada (BDC).

April 26, 2016 By CNW/BioAmber Inc.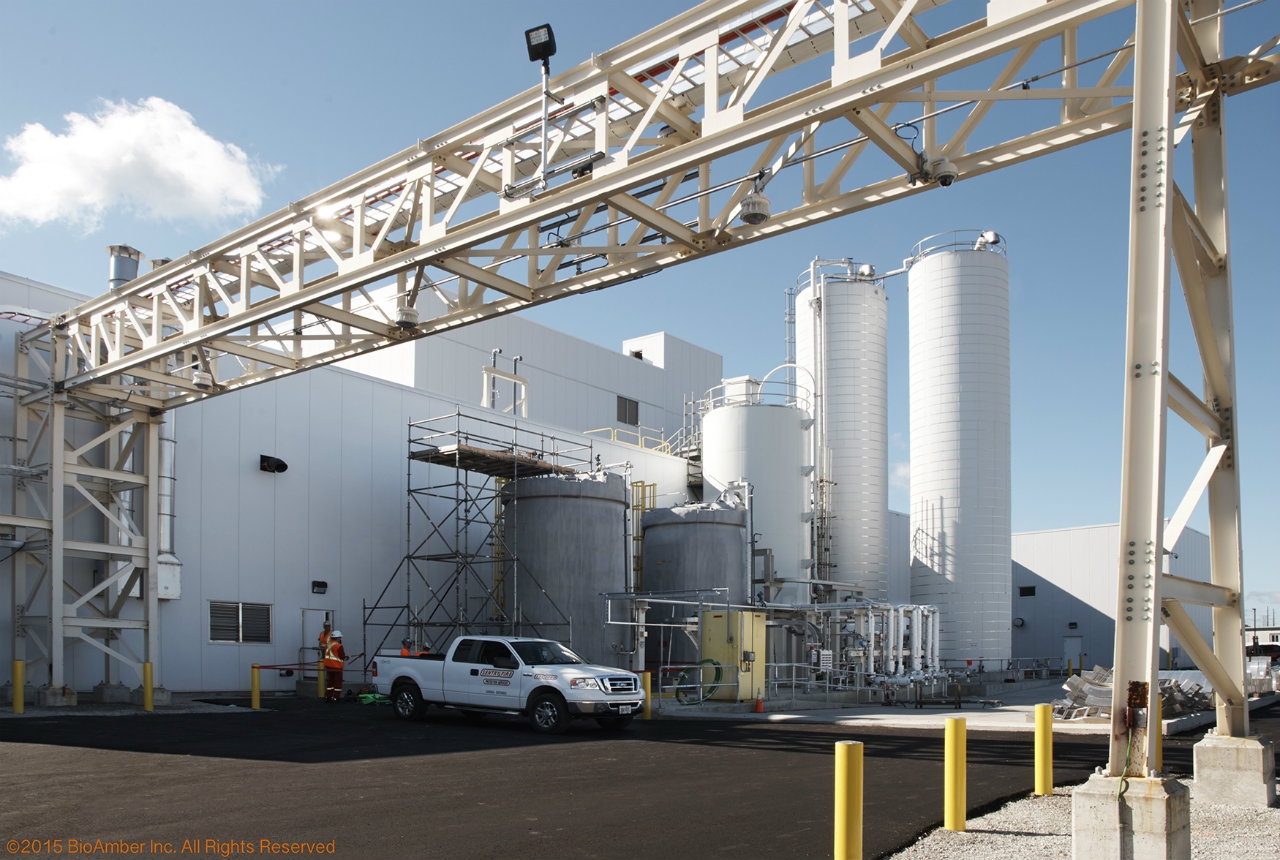 The loan does not contain any convertible features or warrants, and is subject to the completion of certain customary conditions. The details of the loan have been disclosed in a filing with the Securities and Exchange Commission on Form 8K.
"This loan will strengthen the balance sheet and increase the working capital of our Sarnia operating company while establishing a business relationship with BDC, an important Canadian lending institution", said Mario Saucier, BioAmber's chief financial officer. "Our ability to obtain such a loan speaks to the strong business case of our Sarnia plant, which is now in operation. We view this as the first step in a long term partnership with the BDC, an organization that could help us to further deploy our clean technology in the future."
"The financing announced today will enable BioAmber Sarnia to expand its working capital and grow its renewable chemicals business," said Jérôme Nycz, executive vice-president, BDC Capital. "Companies such as BioAmber Sarnia are helping Canada transition toward a clean growth economy. By supporting companies that invest in clean technologies, we will help diversify and strengthen our economy while also generating jobs and prosperity for the long-term."
About BioAmber
BioAmber is a renewable materials company. Its innovative technology platform combines biotechnology and catalysis to convert renewable feedstock into building block materials that are used in a wide variety of everyday products including plastics, paints, textiles, food additives and personal care products. For more information visit www.bio-amber.com
About BDC Capital
A subsidiary of Business Development Bank of Canada (BDC), BDC Capital offers a full spectrum of specialized financing and investment solutions to help Canadian entrepreneurs achieve their full growth potential. With more than $1.6 billion under management, BDC Capital takes a strategic, patient approach to nurture companies' development over the long term. From venture capital to equity to growth and transition capital, our team of over 100 experienced, local professionals partner with entrepreneurs to identify and meet their needs on flexible terms. Some of the sectors in which we specialize include IT, industrial/clean/energy technology, and healthcare. For more information, please visit www.bdccapital.ca or follow us on Twitter at @BDC_Capital.
Forward-looking statements
This press release contains forward-looking statements, including statements related to the disbursement of the loan. All statements other than statements of historical fact contained in this press release are forward-looking statements. These statements often include words such as "believe," "expect," "anticipate," "intend," "plan," "estimate," "seek," "will," "may" or similar expressions. Forward-looking statements are subject to a number of risks and uncertainties, many of which involve factors or circumstances that are beyond BioAmber's control. BioAmber's actual results could differ materially from those stated or implied in forward-looking statements due to a number of factors. Although the Company believes that the expectations reflected in the forward-looking statements are reasonable, it cannot guarantee that the events and circumstances reflected in the forward-looking statements will be achieved or occur and the timing of events and circumstances and actual results could differ materially from those projected in the forward-looking statements. Accordingly, you should not place undue reliance on these forward-looking statements. All such statements speak only as of the date made, and the Company undertakes no obligation to update or revise publicly any forward-looking statements, whether as a result of new information, future events or otherwise. For additional disclosure regarding these and other risks faced by BioAmber, see disclosures contained in BioAmber's public filings with the SEC including, the "Risk Factors" section of BioAmber's most recent Annual Report on Form 10-K for the year ended December 31, 2015.
---
Print this page