December 21, 2020 By Canadian Biomass staff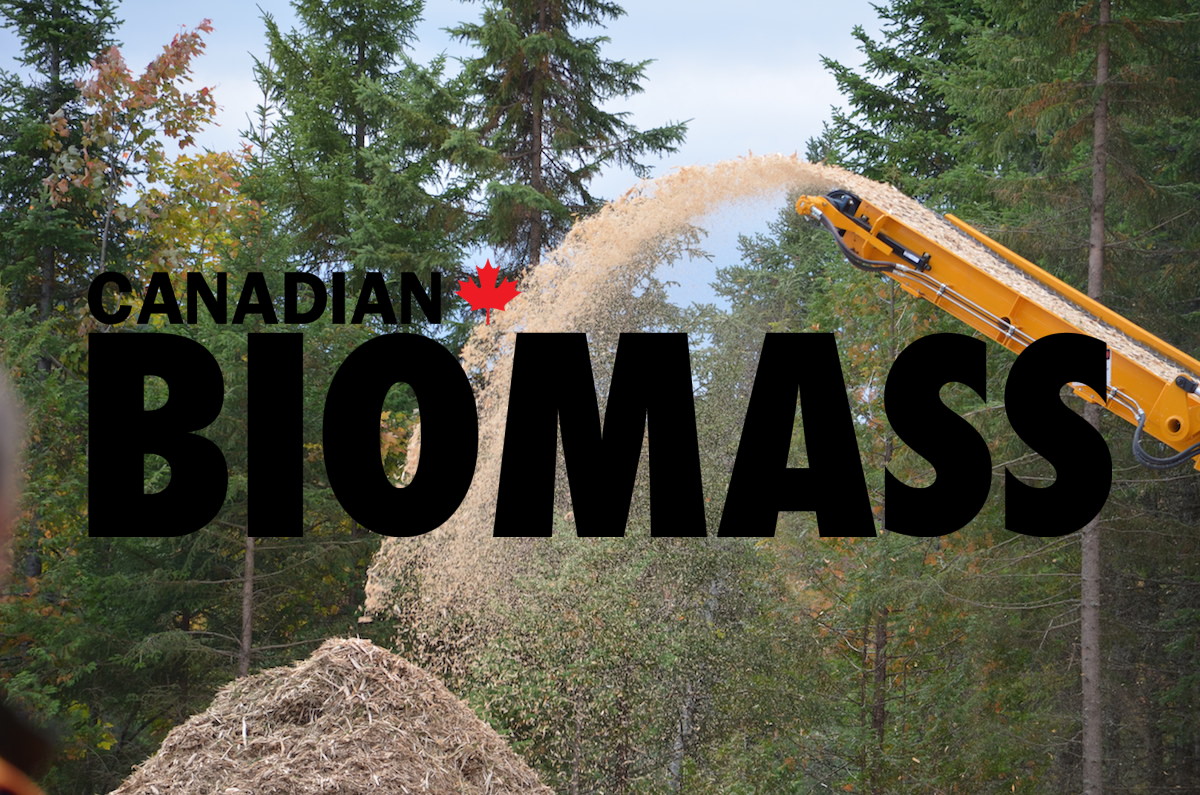 This year has been unlike any other, thanks to COVID-19. But with wood pellet producers declared essential early on in the pandemic, along with other energy producers, progress continues to be made in our industry. And as the federal and provincial governments focus on a green economic recovery, the Canadian bioeconomy is set to grow at a faster pace than ever.
This is particularly the case in rural and remote communities where bioheat is seen as a cleaner, more economical alternative to fossil fuels – one that would give these communities more autonomy over their energy needs. Over the summer, Canadian Biomass released a series of articles by Sebnem Madrali and Jean Blair that outlined nine rural communities' experience with bioenergy, based on phone interviews by CanmetENERGY (part of Natural Resources Canada).
And the federal government is recognizing the potential of bioenergy in these communities. In September, they announced a $13 million investment in six Indigenous biomass projects in Northern Ontario and a $5.4 million investment in Yukon clean energy projects, including biomass heating systems.
The bioeconomy's role in the fight against climate change has also been the focus of multiple other investments across the country. The Forest Enhancement Society of BC (FESBC) has approved multiple grants to help grind wood waste that would otherwise be burned, to be used at wood pellet plants or pulp mills. In December, the Quebec government announced it would be investing $5.9 million for a wood-waste-to-biofuel project. The province will also be home to a new $875 million biofuel plant.
Of course, the wood pellet industry is also a key player when it comes to sustainability. In fact, this was the main theme of this year's virtual Wood Pellet Association of Canada (WPAC) conference, which saw nearly 500 registrants. At the conference, William Strauss, president and founder of FutureMetrics, noted that the problem of climate change is simply too expensive to ignore. Jason Fisher, vice-president of strategic partnerships and corporate responsibility at Pinnacle Renewable Energy, noted that the wood pellet industry in itself turns "local waste into a global solution." But, there is still public misconceptions about the sustainability of wood pellets – something that WPAC has been trying to address in a series of articles outlining the impact of the wood pellet industry on climate change.
The wood pellet industry itself has seen a record year, despite the COVID-19 pandemic. Pinnacle Renewable Energy reported its best quarterly performance in Q3 2020, thanks to record production volumes. Several other pellet plants have come online this year, including Great Northern Timber Resources' pellet operation in Nova Scotia, La Granaudière in Saint-Michel-des-Saints, Que., and Pinnacle and Tolko's High Level, Alta., plant. Pinnacle has also been upgrading several of its B.C. pellet plants, including its Williams Lake facility.
In the U.S., Pinnacle is in the process of constructing a second industrial wood pellet plant in Alabama. Meanwhile, Enviva has also reported strong financials and recently delivered its first shipment of wood pellets to Japan.
Here is our annual list of the top 10 most-read feature stories in 2020:
10) Remotely powerful: Nine rural communities' experience with bioenergy – Part 1
In early 2020, CanmetENERGY, part of Natural Resources Canada, carried out phone interviews with nine pioneering rural and remote communities that have installed biomass heating and CHP systems to learn about their experiences. This article provides a brief overview of the communities interviewed, their motivations for developing biomass energy systems and factors that have led to success. READ MORE.
9) Great pellets: Nova Scotia wood pellet plant invests in safety and versatility
Nova Scotia's newest wood pellet producers are taking measured steps to reinvigorate a 22-year-old plant with a shaky past but a bright future under new ownership. The plant, located in Upper Musquodoboit about 90 kilometres north of Halifax, first opened in 1998 and saw a succession of owners before local Nova Scotia company Great Northern Timber Resources Inc. took the reins in 2018. READ MORE.
8) A community project: La Granaudière is set to come online after six years
Two-and-a-half hours north of Montreal, up in Saint-Michel-des-Saints, Que., a new wood pellet plant is quietly coming online. The plant, La Granaudière, has been six years in the making, CEO Yves Crits explains. Canadian Biomass gets an inside look at Quebec's newest pellet plant. READ MORE.
7) 'Open doors in Japan': Japanese wood chip, wood pellet demand expected to grow
To better understand the Japanese biomass market outlook and the opportunities it presents, on June 2, Canadian Biomass and the Wood Pellet Association of Canada (WPAC) presented a free webinar in partnership with FutureMetrics, sponsored by Player Design Inc., on Japan's ongoing expected growth in the biomass power market. This article shares some of the key takeaways from the webinar. READ MORE.
6) Down with diesel? Tsay Keh Dene Nation looks to biomass for heating needs
Tsay Keh Dene Nation has embarked on a bioheat project that aims to liberate its primary village located along the shores of the Williston Reservoir in northern B.C. from reliance on diesel generators. With support from Chu Cho Environmental – an environmental consulting company owned by Tsay Keh Dene Nation – the project aims to completely displace diesel consumption in the community. READ MORE.
5) A first for North America: FortisBC, REN Energy to produce RNG from wood waste
FortisBC will soon be producing renewable natural gas (RNG) from wood waste – a first for North America. On April 30, 2020, the company announced that it was teaming up with REN Energy International Corporation (REN Energy) for this new endeavour. This process has never been done on a commercial scale in North America. But as Philip Viggiani, president of REN Energy, says, "If we build it, they will come." READ MORE.
4) FutureMetrics: COVID-19 unlikely to reduce demand for industrial wood pellets
In March, William Strauss, president and founder of FutureMetrics, provided a market update regarding the potential impact of COVID-19 on the wood pellet industry. "Overall, the tonnages of wood pellets flowing through the industrial wood pellet sector into non-South Korean markets should not be significantly affected by the COVID-19 pandemic," he wrote. READ MORE.
3) Pellet pioneer: Q&A with pellet plant general manager Ritu Linhart
Ritu Linhart is the general manager for Pinnacle Renewable Energy's Aliceville wood pellet plant in Alabama. A process engineer by trade, Linhart had a diverse career in chemical engineering, business, R&D, and academia before turning to the wood pellet industry. After six years in the industry, she was hired on to lead Pinnacle's U.S. wood pellet plant and is now likely the first woman heading up a pellet operation in North America. Canadian Biomass interviewed Linhart as part of the Women in Forestry series. READ MORE.
2) Toronto organics processing facility to convert food waste to RNG
Ever wondered where your leftover food ends up? Well, in Toronto, that food waste will soon be turned into renewable natural gas (RNG). The City of Toronto, in collaboration with Enbridge Gas Inc., is installing equipment at its Dufferin Solid Waste Management Facility, which will upgrade the biogas produced from processing food waste into RNG. Through its partnership with Enbridge, the city will be able to inject the RNG into the natural gas distribution grid and potentially use it to power its waste collection trucks, among others, as well as heat city buildings and facilities. READ MORE.
1) Garbage gold: Sustane converts curbside waste into high-value biomass products
A Canadian cleantech company is on the cusp of scaling up a potentially disruptive technology and business case to turn more than 90 per cent of a municipality's household garbage into usable material. The company, Sustane Technologies, is in the late stages of opening a demonstration plant in the community of Chester, N.S. The 40,000-square-foot pilot plant, built on site at the local landfill, diverts 90-plus per cent of waste entering the gates to produce biomass pellets, synthetic diesel and recyclable material. READ MORE.
---
Print this page