Harvesting
Caterpillar plans to sell the purpose-built forestry business
Aug. 29, 2018 - Caterpillar, Inc. announced on Wednesday that it has entered into a preliminary agreement with Weiler, Inc. to sell the Cat purpose-built forestry business. The sale is subject to negotiation of a final agreement, the closing of which is expected by early 2019.

August 29, 2018 By Canadian Biomass staff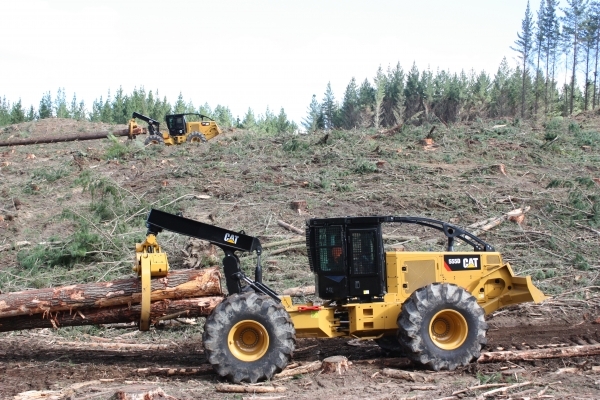 "We remain committed to supporting our forestry customers and the forestry industry," said Tom Pellette, Caterpillar Construction Industries Group president. "The sale of the purpose-built forestry business enables Caterpillar and Weiler, through the dealer network, to serve the complete forestry industry while providing customers with the same outstanding sales and service support they've come to expect."
Caterpillar said it will continue to provide forestry excavators designed for log loading, processing and other forestry applications, in addition to supplying core Caterpillar equipment to the forestry industry. Weiler will design and manufacture purpose-built forestry products, which will be available through the Cat and Prentice dealer networks.
The proposed sale includes the purpose-built forestry product line consisting of wheel skidders, track feller bunchers, wheel feller bunchers, knuckleboom loaders, and related operations facilities including the manufacturing plant and warehouse in LaGrange, Ga., the demonstration and training center in Auburn, Ala., and the legacy Prentice parts distribution center in Smithfield, N.C.
Founded in 2000, Weiler has a long-standing history of manufacturing purpose-built equipment distributed through the Cat dealer network. Weiler currently produces an extensive portfolio of products and is a recognized manufacturer within paving, while also expanding into other industries, Cat said in a news release.
"We believe that the purpose-built forestry product line is the ideal addition to our current product portfolio," said Pat Weiler, owner and founder of Weiler, Inc. "We have a proven track record of working with Cat dealers all over the world to respond rapidly to customers with specialized product needs. We are confident that our existing product line, our flexible design and manufacturing strategy, and our unrivaled customer focus will differentiate us within the forestry segment."
It is anticipated that approximately 270 employees supporting the purpose-built forestry business will retain employment with Weiler. A small number of Caterpillar employees will continue to support forestry excavators and the existing forest products field population.
---
Print this page