CBI, Terex Ecotec demonstrating live at COMPOST 2018
January 23, 2018
By CBI / Terex Ecotec
Jan. 23, 2018 - CBI and Terex Ecotec are demonstrating equipment live at the United States Composting Council's annual equipment show on Jan. 25 in Ellenwood, Ga. CBI is running the 6800BT Horizontal Grinder and 5800BT Horizontal Grinder. Ecotec is demonstrating a TDS 820 Slow Speed Shredder, a Phoenix 2100 Trommel Screen, and a TWT 500 Windrow Turner.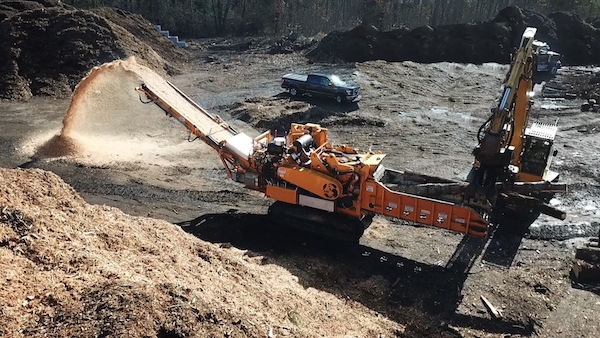 CBI's line of portable horizontal grinders continues to play a central role in storm damage cleanup in Texas, Florida, and the Caribbean. Guests at COMPOST 2018 can see how the durability, superior production, and highly marketable end-products make CBI grinders ideal for wood waste recycling.
Terex Ecotec boasts a wide selection of material processing machines that are currently thriving in Europe's advanced recycling markets. The Phoenix 2100 Trommel Screen offers the unrivaled production and versatility needed to handle North American demands for compost and C&D recycling. The TDS 820 Slow Speed Shredder is purpose-built to process all types of material, featuring customizable shredding programs that let operators adapt to different material. The TWT 500 Windrow Turner's sleek and powerful design lets operators recycle great amounts of waste in confined spaces, providing the best possible control for composters. All three Ecotec machines will run live at the demo day.
"Trade shows like COMPOST provide a great opportunity to connect with current and future customers and discuss equipment solutions for their business," said Art Murphy, Director of Sales and Marketing for Terex Environmental Equipment. "The best way to learn the advantages of CBI and Ecotec equipment is to see the machines run live and then climb onto one and take a closer look."
Companies focused on composting, organics, land clearing, mulch production, and recycling will have two days to speak with product experts prior to the live demonstrations. From January 22nd–24th, COMPOST 2018 conference attendees can meet members of the CBI team at booth 602 and members of the Ecotec team at booth 502 on the trade show floor at the Westin Peachtree Plaza Hotel in Atlanta.
---
Print this page