Features Harvesting Systems
Demo days target corn stover producers in southern Ontario
Oct. 19, 2017 - The Cellulosic Sugar Producers Co-operative is calling on corn stover producers to attend 'Field Demo Days' taking place in three communities across Ontario in November.
October 19, 2017 By Julia Struyf / Bioindustrial Innovation Canada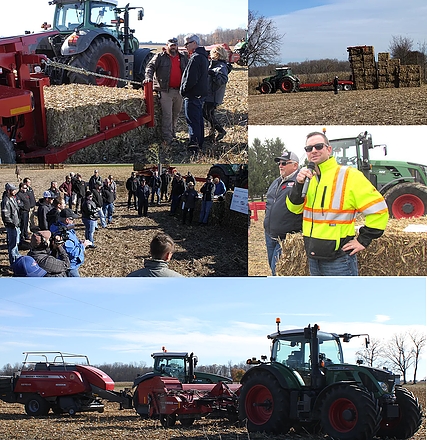 The Cellulosic Sugar Producers Co-operative, formed in September 2014, built a relationship with Comet Biorefining to build a processing plant that will produce high quality dextrose (sugar). This dextrose will go into the industrial and functional food markets. The unique value chain that has been created provides an interesting opportunity for farmers to diversify their farm income by earning a return on biomass that is currently surplus to their farm.
These days will demonstrate the field protocol and equipment (provided by Advantage Farm Equipment) selected by CSPC to bale and stack large square bales of corn stover.
The events are taking place:
Nov. 14 in Watford, Ont.
Nov. 16 in Dresden, Ont.
Nov. 17 in Thamesville, Ont.
Learn more here: www.cspcoop.com/
---
Print this page