Desjardins Capital invests in Agrisoma Biosciences
March 19, 2018
By Agrisoma Biosciences Inc.
March 19, 2018 - Agrisoma Biosciences Inc., an agricultural technology company that sells Carinata seeds used to produce biojet fuel for the aviation industry, has completed a $12 million investment round. In addition to new investor Desjardins Capital, the lead investor Cycle Capital Management and existing investors BDC Capital and Lune Rouge also participated in the round.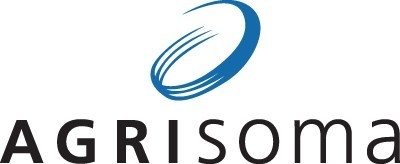 "The biofuel developed by Agrisoma allows for a major change in the greenhouse gas emissions associated with air transport worldwide," said Luc Ménard, chief operating officer of Desjardins Capital, a component of Desjardins Group. "We are proud to invest in a Canadian flagship that is a leader in the fight against climate change."
"Agrisoma has concluded commercial agreements with important players in the global biofuel industry in the last months. This funding will enable the company to pursue its deployment and extend the commercialization of Carinata in key markets. Agrisoma has developed a very promising technology that might revolutionize the aviation industry and as the lead investor, we're very happy to bring Desjardins Capital on board," said Andrée-Lise Méthot, founder and managing partner at Cycle Capital Management and Agrisoma's Board Member.
"As the first and largest institutional investor, we are excited about the company's accomplishments and its future prospects. As the only scalable feedstock for biojet fuel we think that the company provides new options for clean, low-carbon flight and provides a tremendous, financially attractive opportunity for farmers dealing with the impact of climate change," said Dion Madsen, senior managing partner, BDC Venture Capital and Agrisoma Board Member.
Steven Fabijanski, Agrisoma's founder, president and CEO stated, "We are very happy to welcome Desjardins Capital as new investor alongside our longstanding existing investors. This new financing will help us further expand the commercialization of Carinata and its production in southeastern United States, South America and Australia."
Agrisoma recently announced with Qantas Airlines an "aviation first" – the world's first commercial biojet transpacific flight between Australia and the United States that took place in January 2018, on the Qantas 787 Dreamliner. This flight, powered by Carinata biojet, demonstrated the capacity of the second-generation biofuels industry to use Carinata to deliver ultra-low carbon intensity fuels to commercial aviation at cost-competitive prices.
Agrisoma's Carinata is the world's first non-food crop that produces oil, or "feedstock" uniquely suited for biofuel production. It is a proven solution that was first introduced to farmers in 2012 and is now being grown commercially in the Americas and Australia. The oil produced by Carinata has been used in the production of biodiesel, renewable diesel and biojet fuels for commercial transportation since 2013. Agrisoma's Carinata is certified sustainable by the Roundtable on Sustainable Biomaterials (RSB), the global standard and certification scheme for sustainable biofuels, and offers the global biofuels industry one of the lowest GHG feedstocks for making new, low carbon fuels.
---
Print this page