Enviva appoints Glenn Nunziata as new chief financial officer
September 1, 2023
By Enviva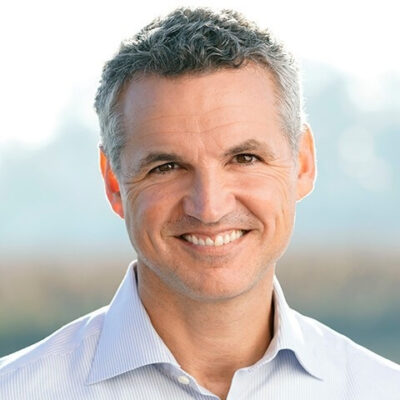 Enviva Inc. announced that Glenn Nunziata has been named the company's executive vice-president and chief financial officer.
"We are excited to welcome Glenn to Enviva's executive team at a time when our company and the global biomass industry are serving an increasingly important role in the energy transition, providing energy security and defossilizing supply chains worldwide," said Thomas Meth, president and chief executive officer. "Following the difficult but necessary decisions we made in the first half of 2023, we have started to see improvements take hold in increasing production from our existing asset portfolio and reducing costs company-wide. In tandem with the constructive pricing environment for our product, we are on the path to rebuilding a strong financial foundation which is expected to support the significant growth ahead for us and increase shareholder value over time."
With deep expertise in finance, strategy, accounting, treasury, and risk management, Nunziata brings more than 20 years of strong leadership experience with a track record for implementing enterprise-wide changes and driving key financial and process improvements in large-scale organizations. Most recently, Nunziata served as the chief financial officer of Smithfield Foods Inc., an $18 billion company that owns and operates processing facilities across the U.S. and works with thousands of farmers and landowners each year managing its diversified supply chain. Prior to his tenure at Smithfield Foods Inc., he held various positions of increasing responsibility at EY, most recently as a Partner in Assurance Services.
Meth added, "We believe Glenn will play a key role in improving our financial processes as we continue to focus on the cost structure and profitability of our plants, contracts, and supply chain. Glenn's value-oriented mindset, dedication to leading purpose-driven teams, and unwavering focus on our financial goals will make him an invaluable asset to our stakeholders, and we look forward to the contributions he will undoubtedly make as we high-grade our finance function and scale our back office to support the execution of our long-term growth strategy."
Nunziata holds a Bachelor of Science and a Masters in Accounting from James Madison University. He currently serves as vice-chairman of the Board of Directors of StoneBridge School and sits on the Board of Advisors for the College of Business at James Madison University.
Nunziata succeeds Shai Even, who held the role since 2018. "I would like to thank Shai for his service over the past five years and wish him the best of luck in his future pursuits," concluded Meth.
---
Print this page