Features Biofuels Biogas
Gravity models can predict feedstock availability for biogas projects
June 30, 2017 - For the developers of a new anaerobic digestion project, it is crucial to understand the availability of feedstock and of the tip fees the project can charge. But it is challenging to develop data that enables for planning and decision making for early-stage projects with no on-the-ground feedback.
June 30, 2017 By Maria Church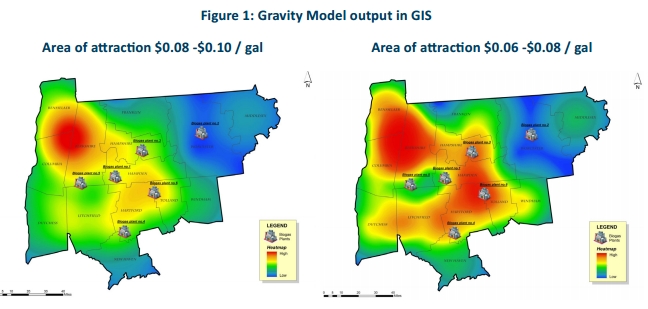 The answer, according to a new white paper from Ecostrat, is gravity modeling.
"Gravity modelling can help us validate many assumptions around feedstock availability under various pricing scenarios," the paper states. Read full white paper here.
---
Print this page