News Pellets
Industrial use of heating wood pellets reduces greenhouse gas emissions
July 30, 2020 By Madison's Lumber Reporter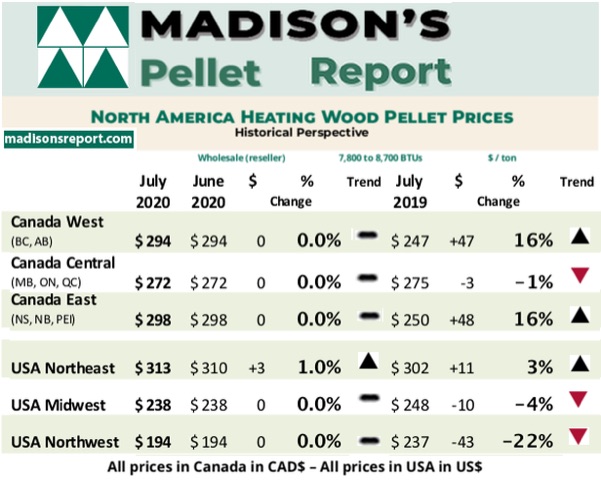 Biofuel boilers increase greenhouse efficiency
A small organic greenhouse operation in Prince Edward Island is leading the charge to show how biofuel boilers can make greenhouse food production more efficient and less carbon-intensive. Atlantic Grown Organics was using four boilers to heat their four acre greenhouse, burning by-products from a local oilseed processing plant in addition to fossil fuels. Earlier this year they took advantage of $800,000 worth of available federal and provincial government grants to make the switch to two Austrian-made 1250kw Herz Energietechnik BioFire boilers, which run on 100 per cent biofuel. In house estimates claim that the boilers can offset 2.1 million kg of carbon dioxide per year.

Carbon capture project to commence at Drax Power Station
An agreement between UK energy giant Drax Group and Mitsubishi Heavy Industries Engineering Ltd. (MHI) will kick off a bioenergy carbon capture and storage (BECCS) pilot project at Drax's North Yorkshire power station. The 12-month project is anticipated to capture around 300 kilograms of carbon dioxide per day in order to assess the technology's suitability for use with biomass flue gases in Drax operations. Full implementation of BECCS at Drax could result in 16 million metric tons of negative emissions per year, or one-third of the negative emissions the UK needs from BECCS to reach its zero-carbon targets by 2050. The technology would also help Drax reach its goal of being a carbon negative company by 2030.
---
Print this page