New report offers silo fire fight and prevention expertise
December 5, 2017
By Tamar Atik
Dec. 5, 2017 - FutureMetrics has published a white paper about how to prevent and safely put out a pellet silo fire, should one occur.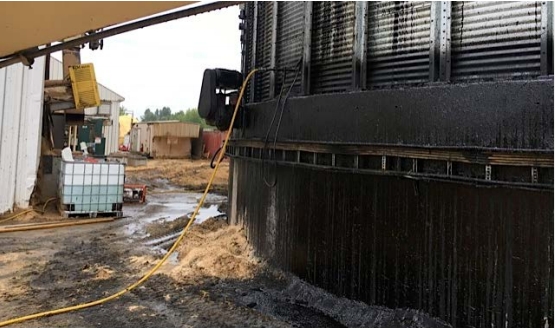 Author John Swaan offers best practices and recounts successful tactics used at Pacific BioEnergy in Prince George, B.C., where a silo smouldering situation was successfully contained due to Swaan's expertise on-site.
Swaan and Pacific BioEnergy's chief executive officer Don Steele spoke to Canadian Biomass magazine about the event.
As Swaan writes, "Every wood pellet industry stakeholder across the globe, from producers to end-users, must share the learnings of this incident and adopt the protocols and technology for mitigating and hopefully eradicating silo fire incidents."
Read the entire white paper here.
---
Print this page