New trommel screener ideal for space restrictions
February 7, 2018
By Edge Innovates
Feb. 7, 2018 - The EDGE TRT516 Trommel Screener is the perfect screening solution for mid-size operations with on-site space restrictions and for those operators who wish to regularly reposition their screen onsite.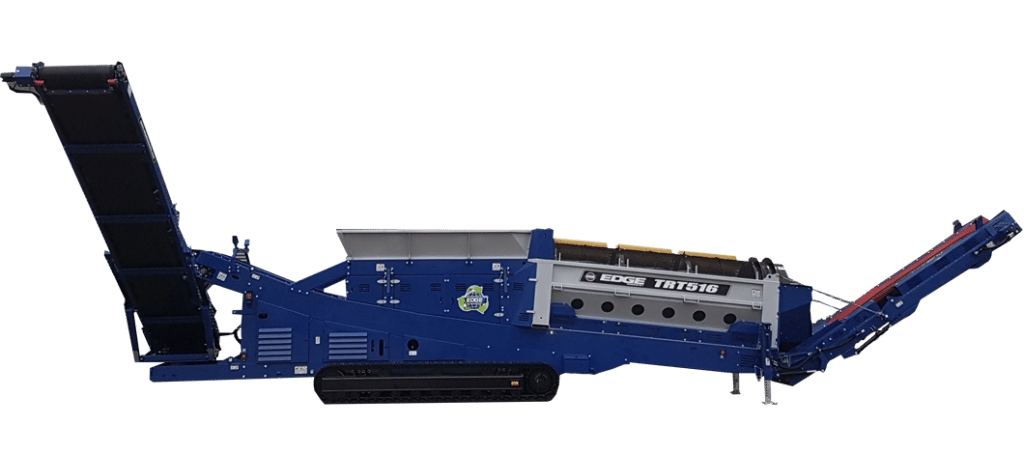 The TRT516 Track Trommel combines a robust durable machine with a quick & easy to transport design. It is the ideal screening solution for the processing of compost, topsoil, domestic household waste and construction and demolition waste.
Boasting a range of impressive design features such as a 4.9m (16′) long drum, intelligent load sensing and variable speed controls, the TRT516 trommel screener has the ability to produce superior fine materials in comparison to competing models.
The TRT516 trommel line offers a wide number of add on options including, a remote tipping grid, magnetic head drums, air knives and various screens and drum types giving operators the ability to tackle a wide array of applications. Learn more here.
---
Print this page