Pinnacle building 475K-tonne pellet plant in Entwistle
May 4, 2017
By Maria Church
May 4, 2017 - Pinnacle Renewable Energy Inc. will be constructing an $85-million, 475,000-tonne wood pellet plant in the hamlet of Entwistle, Alta. Parkland County officially announced the green light for the project yesterday.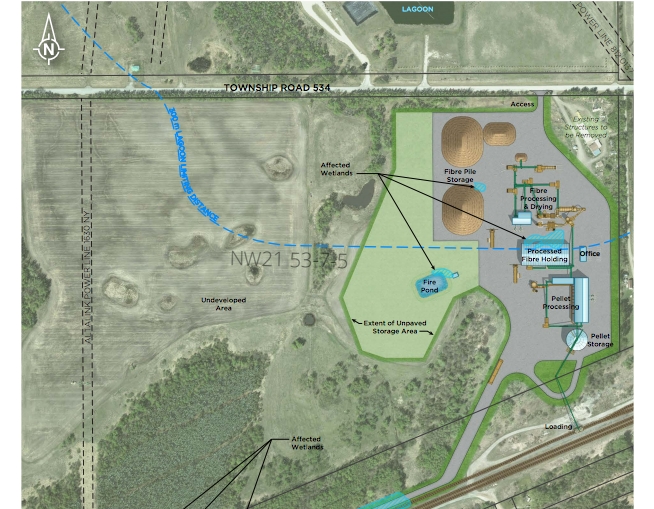 "We are thrilled to welcome Pinnacle Renewable Energy Inc. to Parkland County and the Hamlet of Entwistle," Mayor Rod Shaigec said in a news release. "The positive economic impact this investment will have on our community is tremendous. We look forward to a long-term relationship with Pinnacle."
B.C.-based Pinnacle is the second largest pellet producer in the world with seven pellet plants throughout B.C., producing more than 1.5 million tonnes annually. The project will be Pinnacle's first plant in Alberta.
The plant will produce premium pellet fuel from local hardwood and softwood residuals, primarily shavings, bark, harvest residuals and sawdust.
Construction for the plant is expected to begin shortly with the goal of being operational by spring 2018. The site is approximately one kilometre east of downtown Entwistle with access to the Canadian National Rail line. The pellet plant is expected to create approximately 70 full-time positions.
---
Print this page