Features Biofuel Biofuels
Project aims to develop commercial biofuel from algae
Aug. 24, 2017 - Eight Serbian scientists are leading a research project to develop the commercial production of biofuel from algae. The pioneering project is supported by the NATO Science for Peace and Security (SPS) Programme and is carried out by Belgrade's Institute for Multidisciplinary Research in co-operation with Manchester University in the United Kingdom and Baylor University in the United States.

August 24, 2017 By NATO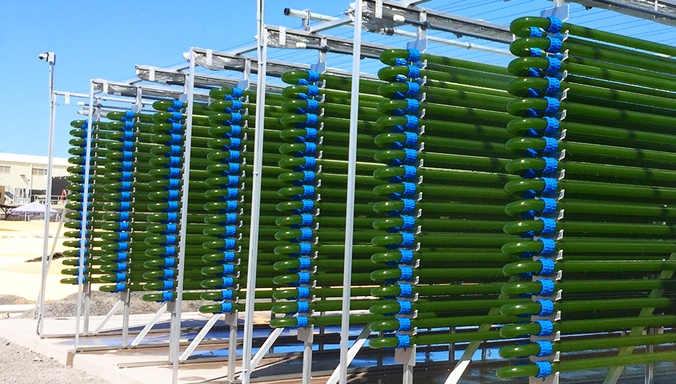 "I expect that our results will encourage the development of green technologies in the energy sector," said the project's leader Ivan Spasojevic. "Successful completion of this project will, I believe, make it possible for fuel prices to drop by 1/5 in the next five years," he explained.
The research into producing biofuels from algae will last three years. "The project gives us exactly what we need, equipment and supplies and scholarships for the most gifted young researchers who remain in the country thanks to that," Spasojevic said.
Serbia has benefitted from several NATO SPS activities since 2007, including projects on defence against chemical, biological, radiological and nuclear agents, counter-terrorism, and raising the profile of women in peace and security. "We have great experience with our Serbian partners who are engaged on several important projects," said the Chief of the NATO Office in Belgrade, Brigadier Cesare Marinelli. "NATO SPS projects have helped produce seismic charts for the Western Balkan countries, improve the protection of the Sava river water resources, and Serbian and German scientists, for example, are working on developing a decontamination and demining robot called T-Whex," Marinelli added, inviting the country's academics to apply for research in areas such as cyber defence and energy security.
In addition to the SPS Programme, NATO countries have invested over 15 million Euros in several trust funds which are helping Serbia safely destroy obsolete weapons, landmines and ammunition, and retrain military personnel for civilian jobs.
---
Print this page