Tapping into the trillion-dollar bioenergy sector
April 14, 2023
By Jordan Solomon
BDO Zone ratings are enabling biomass-rich communities to access the trillion-dollar bioenergy sector, writes Ecostrat's Jordan Solomon.
Clean energy markets are growing at an unprecedented pace, with trillions of dollars of capital ready to be deployed into the energy transition. Hundreds of communities throughout Canada have tremendous surpluses of sustainable biomass, and many want to leverage those biomass assets to attract new clean fuels, renewable chemical and biogas projects, drive new biobased economic development, and create jobs.
However, a key barrier makes it difficult to unlock the value of regional biomass assets: local communities have no means to quantify and "signal" regional feedstock and infrastructure risk to clean energy stakeholders in a transparent, credible and efficient manner.
The reason is that the current system for communicating information about biomass supply chain risk is highly inefficient: it relies on an informal network of connection and collaboration where developers and investors interact with federal, provincial, and local economic development bodies, industry associations, and consultants to "search and find" optimal areas to locate new plants.
In short, information flow between bio-project developers and potential host communities is highly fragmented; and the current process for addressing that problem is highly inefficient, time-consuming, and difficult to scale with high risk, expense, and exposure for economic development agencies, project developers, feedstock suppliers, investors, capital markets and governments.
The unfortunate result is that many high-potential communities are effectively lost to biobased economic development, local economic benefits of the clean energy transition fail to materialize – direct and indirect investments in new plants, new machinery and new jobs – and the ability of the global bioeconomy to scale is significantly reduced.
BDO Zone Ratings solve this problem by enabling biobased developers and investors around the world to find high-potential biomass-rich communities. By doing so, BDO Zone ratings enable communities to unlock their biomass and infrastructure resources assets and leverage them as engines for economic development in the energy transition.
Creating project development 'bullseyes' on the best areas for new bio-based plants
The BDO Zone Initiative (www.bdozone.org) is a certification and regional biomass supply chain rating program that gives economic development bodies the tools to rapidly accelerate biobased project development.
A BDO Zone rating is a technical risk assessment of biomass feedstock, supply chain, and infrastructure attributes of a region with respect to the feasibility and development potential of new biofuel, renewable chemical, biogas or bioproduct manufacturing plants.
BDO Zone Ratings are clear and powerful signals to biobased developers and investors worldwide that a specific region is shovel-ready for bio-based development.
Ratings enable rated economic developers to credibly signal and promote key local biomass supply chain success characteristics to biobased developers and investors around the world. 'AAA', 'AA', 'A' and 'BBB' ratings put an internationally recognized, credible "bullseye" on the best areas in the country to build and operate new bio-based manufacturing plants.
Ratings fill a critical need for more credible financial tools that empower place-based bio-economy development by enabling local regions to gain attention at the international level to attract new biomass-based clean fuel projects, decarbonize, and create jobs.
Investment in projects located in BDO Zone-rated communities is powered by Global Affairs' Invest-In-Canada, which promotes BDO Zone Ratings through its offices worldwide and by the BDO Zone Investment Coalition, made up of over 20 key bioeconomy capital markets and investors, including Goldman Sachs and Citibank, which allocated $1 billion of capital for investment in BDO Zones in 2021.
Significant recent milestones have been achieved with over 22 BDO Zones in Canada and the U.S. as of April 2023.
BDO Zone ratings are currently being used to support a $1 billion capital raise for USA BioEnergy's sustainable aviation fuel (SAF) plant in Bon Wier, Texas, by Citibank.
In February, the Standards Council of Canada issued a National Workshop Agreement to provide official guidance and methodology for carrying out BDO Zone ratings.
BDO Zone Standards slated to become CSA accredited national standard of Canada in Q3 2023.
Standards for Biomass Supply Chain Risk (the framework for BDO Zone Ratings) slated to become an accredited ASTM International Standard for the US in Q4 2023.
The goal of the BDO Zone Initiative is to catalyze development of the Canadian bioeconomy through the issue of 100 BDO Zone Ratings over four years.
Achieving this goal will be a tipping point for the clean energy transition, with significant job creation benefits and leading to a more sustainable and prosperous future for Canada.
---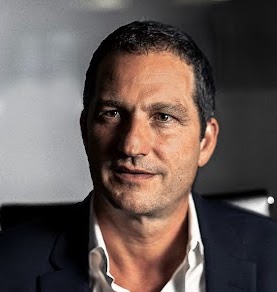 Jordan Solomon is chairman of the Bioeconomy Development Opportunity (BDO) Zone Initiative and CEO of Ecostrat where he has overseen the Biomass Advisory Group and Biomass Supply Group for over 20 years. Jordan led the six-year effort to develop the Standards for Biomass Supply Chain Risk (BSCR) and co-chaired CSA's Technical Committee to develop Canada's national BSCR Standards (CSA W209:21). 
---
Print this page