Nov. 10, 2017 - Titan Hemp has formed a joint venture with Green Growers Technology Alliance (GGTA) to create a new company, Titan BioPlastics – a manufacturing and development entity focused on creating plant-based composites and products for a wide variety of manufacturing applications, including packaging, nanotechnology, bio-polymers, construction, and bioplastics.

November 10, 2017 By Titan Hemp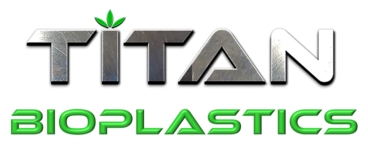 Titan BioPlastics has access to several exclusive licenses to manufacture and market category-changing patents and IP, including methods for manufacturing bio-composite and bio-polymer formulations for injection molds, thermoplastics, extrusion molding, flame retardant bioplastic compositions, and more.
The company's expertise is in biomaterial sciences, including the use of nanotechnology to create powerful new bio-composite materials that are stronger, more effective, biodegradable. Titan BioPlastics solves environmental challenges in manufacturing by utilizing highly-durable, biodegradable materials from sustainable sources, including industrial hemp.
Company co-founder and CEO Tanya Hart said that Titan BioPlastics is working with companies in several sectors, including automotive manufacturing, pharmaceutical packaging, as well as with one of the world's leading fast food restaurant chains, to develop new plant-based materials for their products that will improve performance and enhance environmental impact.
Hart founded Titan BioPlastics along with co-founders Amy Ansel, David Abecassis and Avi Cooper.
Abecassis, who serves as company chief scientific officer, is one of the world's leading experts in the fields of bio-polymer, nanotechnology and bio-composite formulations for manufacturing. He holds two Master's degrees from Rutgers University, and is a Texaco Foundation Research Fellow. With 27 years of experience in plant-based chemistry and technology, Abecassis is at the forefront of the green science movement.
Titan BioPlastics' sister company, Titan Hemp, has a pipeline of almost one million acres of sustainable industrial hemp to support a bio-material solution for large industries.
---
Print this page