White paper outlines supply chain analytics
January 13, 2017
By Maria Church
Jan. 13, 2017 - Ecostrat has released a new white paper detailing the analytics behind biomass supply chains, numbers which can determine the final cost of feedstock.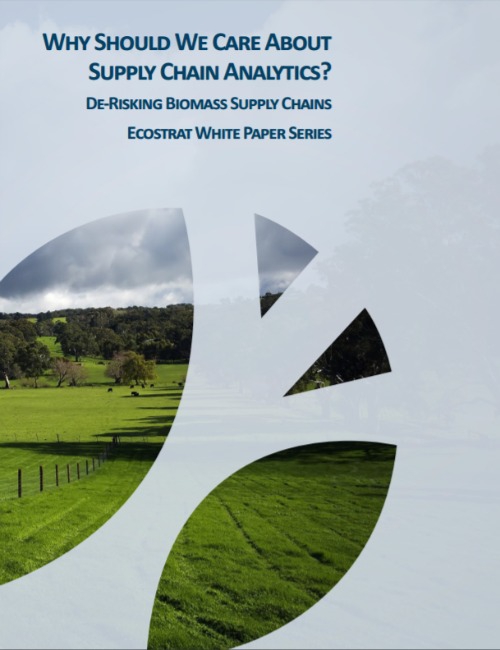 The white paper, Why Should We Care About Supply Chain Analytics?, is one in a series on de-risking the biomass supply chain. The series shares the latest developments in biomass supply chain research and analytics with industry developers and lenders.
"Biomass supply chains are complex. Whether it's getting wood from the forest to the biomass power plant, corn stover to the biofuel plant, or organics to the anaerobic digester, the fact of the matter is that biomass supply chains contain great numbers of dependent variables that interact to determine the final cost of feedstock."
Access the white paper here.
---
Print this page