Register now for Canada's annual pellet conference in Ottawa
August 22, 2023
By Wood Pellet Association of Canada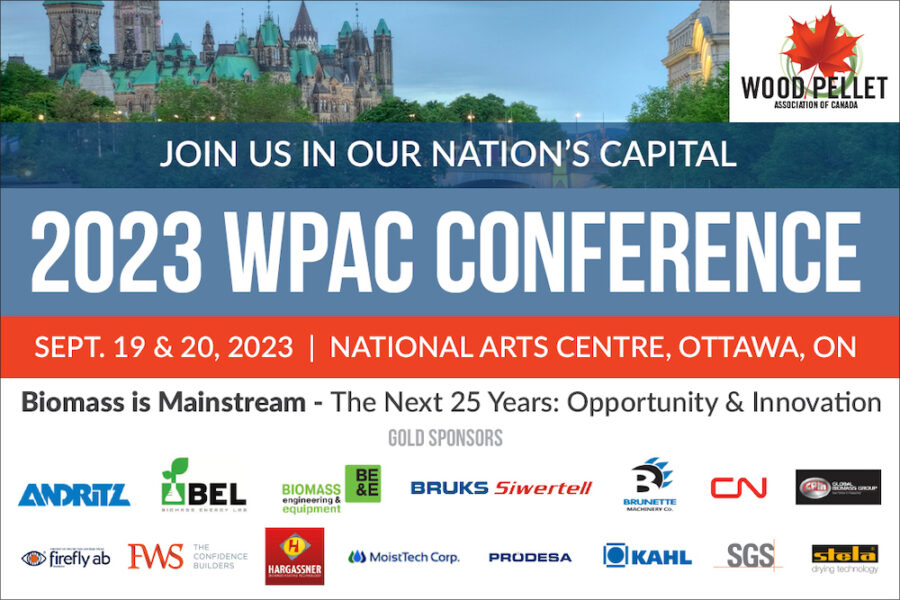 Join us Sept. 19-20, 2023 to hear experts from around the world talk about the next generation of products that will shift traditional views of wood pellets. We expect another year of record attendance from pellet producers, customers, government officials, policy makers and regulators, researchers, safety specialists, logistics personnel and equipment manufacturers.
Day 1 spans the biomass opportunities and challenges of meeting increased demand to how investing in people and communities will help you capitalize on the prospects ahead.
Explore conditions driving record growth for the pellet sector for a look at what's ahead for Canadian pellet producers.
Discuss the opportunities to advance diversity and inclusion in our sector with the people and communities who are the foundation of our success.
Learn from those who have taken biomass from niche to mainstream.
Day 2 explores the future of wood pellets in the growing bioeconomy.
Discover the next generation of technologies set to seize the opportunities ahead.
Pre-conference events Sept. 18:
Register for a full day of golf and hit the greens with industry colleagues at the Meadows Golf & Country Club. Or join us for our safety workshop and 'Take Safety to New Levels.'
Don't forget to book your hotel room for our discounted rate at the Lord Elgin. Rooms are going fast!
Click here to view our speakers and full conference program.
---
Print this page