Biofuel blend powers jet delivery flight to TUI
March 2, 2018
By TUI Group
March 2, 2018 - TUI has welcomed the first ever 737 MAX delivery flight on bio jet fuel, an important part of TUI's commitment to the future of sustainable aviation. The flight from the Boeing manufacture in Seattle to Stockholm was performed with 30 per cent blend biofuel. This was one of the most carbon-efficient flights ever accomplished by this aircraft type.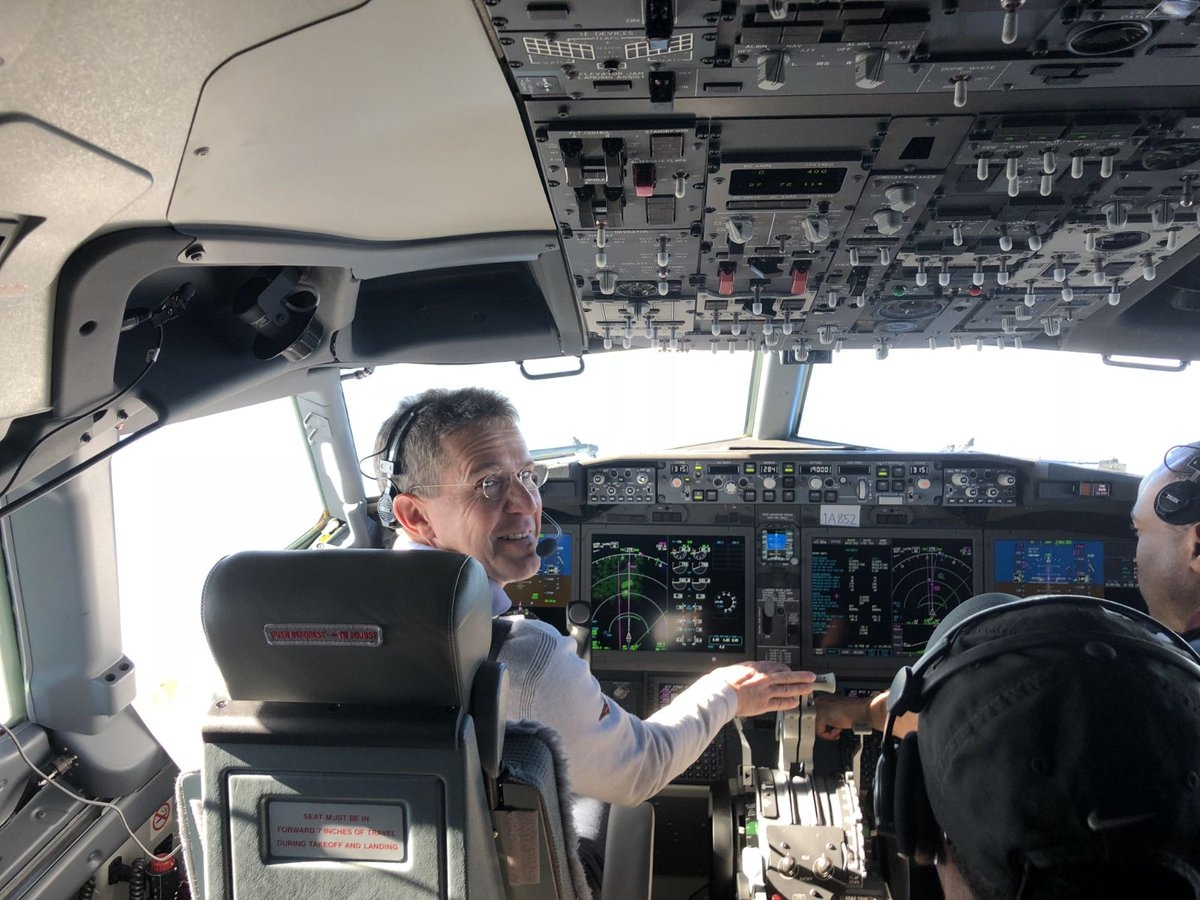 The 737 MAX 8 was the second delivery of this aircraft to the world's leading tourism business, this time to TUI Nordic. One month ago the TUI Group welcomed its very first 737 MAX 8 at TUI Belgium in Brussels. Both aircraft are the initial deliveries of a large fleet renewal at TUI Airlines with a total 72 aircraft and to be completed by 2023.
The massively successful 737 MAX is considered the latest in aviation technology. This aircraft type has 14 percent lower kerosene consumption and therefore 14 percent lower carbon emissions compared to the aircraft of this size previously operated by TUI fly. The aircraft has also a 40 percent smaller noise footprint supporting TUI's commitment in aviation to sustainability. TUI Group have made a significant investment in their aviation segment and ordered a total of 72 new 737 MAX 8 and 10´s.
"We are committed to collaborating on projects and partnerships that help scale up sustainable aviation fuels. Seeing the Nordic countries are at the forefront of sustainable development, it is very fitting that our very first MAX flight on bio jet fuel touched ground here", said David Burling, member of the TUI Group Executive Board, responsible for airlines, and Alex Huber, managing director of TUI Nordic.
Long-term commitment
A more sustainable approach to aviation is an important part of TUI's long term sustainability strategy – Better Holidays, Better World. TUI aims to operate Europe's most carbon efficient airlines and reduce the carbon intensity of its operations by a further 10% by 2020. TUI is currently looking into suppliers in the Nordics as well as in Europe and is in the process of developing a sustainable aviation fuels strategy.
"Biofuel represents a significant opportunity for reducing aviation's carbon footprint and achieving its environmental goals. Our collaboration with TUI in 2015 on the Boeing ecoDemonstrator Program included testing of biofuel, and this 737 MAX delivery flight is a further demonstration of TUI's interest in bringing price competitive biofuel to market", said Sean Newsum, director of environmental strategy at Boeing Commercial Airplanes.
By the end of 2018, a total of nine 737 MAX 8 will be delivered to the airlines of TUI Group. These aircraft will be operated by TUI in Belgium, Sweden, the United Kingdom and the Netherlands. The first 737 MAX for TUI fly Germany is scheduled to be delivered in early 2019. TUI Group has ordered the 72 new aircraft in total to renew its narrow-body aircraft fleet by 2023 according to the current planning.
---
Print this page