Attis presents second video: an overview of its biomass process technology
November 19, 2018
By Attis Industries
Nov. 19, 2018 – Attis Industries Inc. today released the second video in a series designed to offer additional information on the technologies and bio-based products offered under the Company's Innovations division.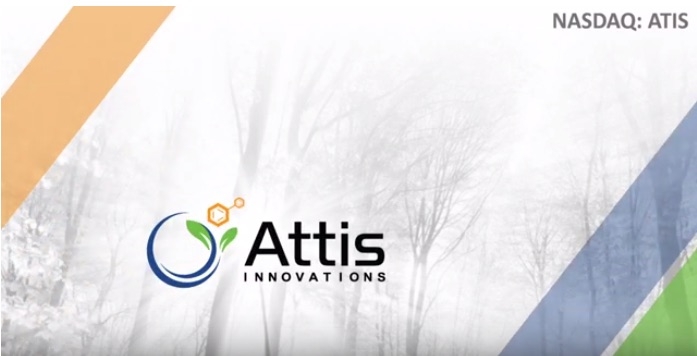 This video focuses on Attis' biomass process technology, the unique products it can deliver and the capabilities of our existing R&D facility in Wausau, WI.
Attis' R&D facility is an integral part of the Company's operations and plays a critical role in biomass characterization and lignin and cellulose testing for end products. The existing process in Wausau, Wis. serves as a pilot scale demonstration for what will be the company's first commercial scale operation, allowing Attis to further refine process efficiencies without the risk associated with process changes at full commercial-scale.
Jeff Cosman, CEO of Attis Industries, commented, "The team at our R&D facility in Wausau has over 30 years of combined biomass processing and laboratory expertise. Their institutional knowledge and facility operations bring tremendous value to Attis, allowing us to demonstrate on a pilot scale our biomass processing technology, as well as, invaluable testing on our unique lignin and cellulose for end product uses. We are excited to showcase our R&D facilities capabilities and give everyone a better understanding of how this revolutionary technology can bring transformative global change to multiple industries including biofuels, plastics, and other bio-based products."
In the coming months, additional videos will be posted on the Attis Industries website.

---
Print this page