CWWR hosting sustainability workshop in Drayton Valley
January 16, 2017
By CWWR
Jan. 16, 2017 - The Canadian Wood Waste Recycling, Business Group is hosting a one day Pathways to Sustainability Series event on Wednesday March 1, 2017 in Drayton Valley, Alta., at the new Clean Energy Technology Centre.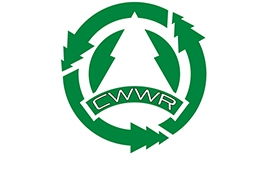 Join us, meet up with your business associates from industry and government to forge beneficial partnerships to advance your business in the Canadian Bioeconomy, Wood waste recycling industry
DISCOVER. CONNECT. BUILD.
The Pathways to Sustainability Series industry workshops feature top-ranking industry like-minded professional speakers from the Wood waste recycling, Bio economy.
Our presenters will be delivering on industry topics that range from business opportunities, developing partnerships with government and industry, new technologies and services, sustainable development, leveraging your business, advocating, supportive policy and regulatory framework of government, market diversification, innovation, competitiveness and how to take business to commercialization.
New economic opportunities like these don't come along every decade. If Canada hopes to be more than a follower importer of the rest of the world's environmental climate change resource management technology, we need to get started today!
Environmental associates, please join us at the Pathways to Sustainability Series: Wood waste recycling & Bio economy utilization Workshop & Expo event.
Join us for a full-day workshop to learn and network with other environmental industry professionals, let's discuss, ignite talks on the opportunities of how we develop the Wood waste recycling, bioeconomy utilization industry in your region.
Learn and network with other environmental industry professionals. We look forward to attendance and participation, help create a positive policy environment and strong economic future by working in collaboration to assure success of your business and the Canadian Wood waste recycling, bioeconomy. Learn more at: cdnwoodwasterecycling.ca/news_events/
---
Print this page