News Pellets
WPAC's Gordon Murray receives bioenergy award at IBCE
May 6, 2019 By Maria Church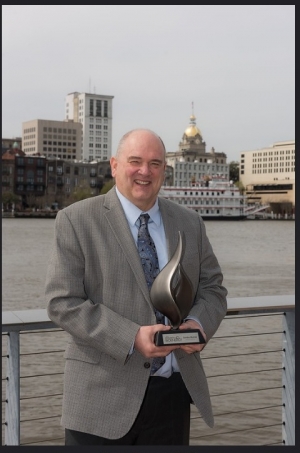 Gordon Murray, executive director of the Wood Pellet Association of Canada (WPAC), received the annual Excellence in Bioenergy Award at the International Biomass Conference & Expo in Savannah, Ga., on March 18.
The award, presented by ​BBI International, recognizes a person's drive and effort to clear financial, technological, or political hurdles to impact economic sustainability and environmental prudence.
Murray's role with WPAC involves advocacy on behalf of pellet producers, traders, ports, stevedoring companies, equipment suppliers, and other stakeholders in the Canadian wood pellet industry. He focusses on market access, sustainability, safety, product quality, testing standards, and fibre supply security.
---
Print this page